Events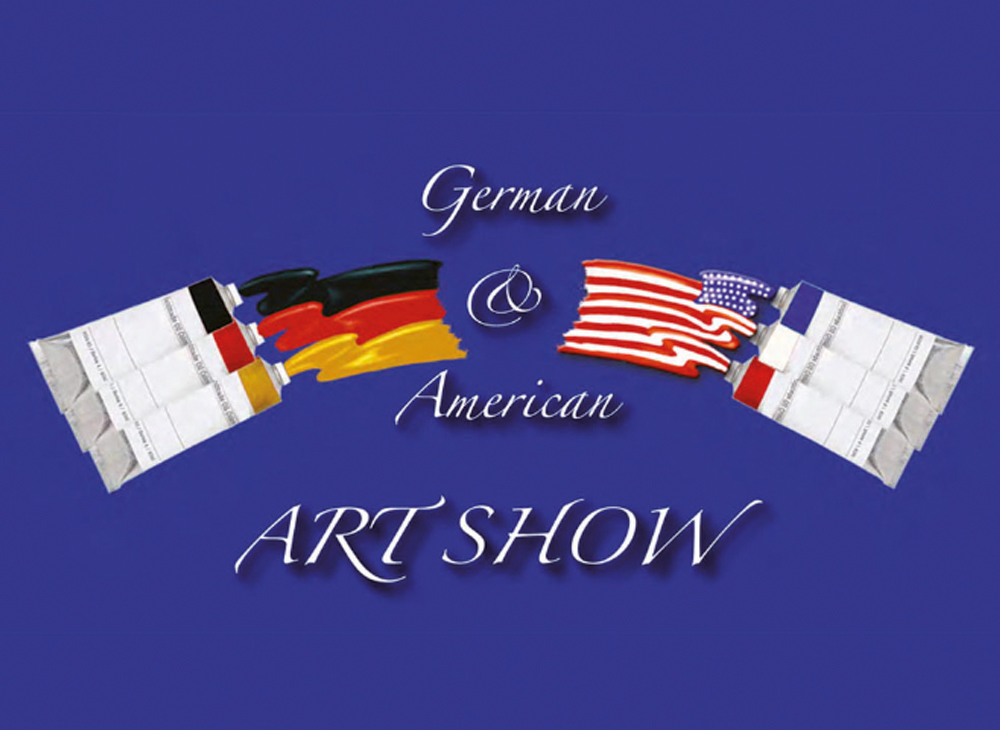 German-American Artist Group
Do/Thu 25.10.
Art Exhibition of the German-American Artist Group
Ausstellung / Exhibition
Beginn 09.00 Uhr / Start 09.00 am
Deutsch-Amerikanisches Zentrum Stuttgart (DAZ) . Charlottenplatz 17 . 70173 Stuttgart
Mit einer vielseitigen Ausstellung beteiligt sich die German-American Artist Group an den American Days in Stuttgart. Durch zahlreiche Ausstellungen wurden die deutschen und amerikanischen Künstler im Stuttgarter Raum bekannt. Ab dem 24. Oktober zeigen sie ihre Werke aus verschiedenen Kunstrichtungen im Deutsch-Amerikanischen Zentrum Stuttgart. Hierbei sind Kunstgemälde, Foto- und Metallarbeiten zu sehen. Die irisch-amerikanische Mezzosopranistin, Prof. Dr. Aylish Kerrigan, singt musikalische Highlights aus deutscher und amerikanischer Theatermusik. Gute Literatur ist Kunst. Dies vermittelt Dr. Helmut Cordes, der Poet aus Schwaben, mit einer kurzen Lesung seiner Gedichte.
The German-American Artist Group presents a variety of art works during the American Days 2018. Our artists from Germany and the U.S. have made a name for themselves in the Stuttgart area with prior shows. Starting October 24, we'll be showing works in different mediums at the German-American Center in Stuttgart, including paintings, photography and metal works. The irish-american mezzo-soprano Prof. Dr. Aylish Kerrigan sings musical highlights of German and American theater music. Good literature is art. This is what Dr. Helmut Cordes, a swabian poet, conveys with a short reading of his peoms.
Mehrtägige Veranstaltung / Multi-day event 24.10. bis 09.11.
Sprache / Language zweisprachig / bilingual
Öffnungszeiten / Opening Hours Di - Fr 09.00 - 13.00, 14.00-18.00 Uhr / Tue - Fri 09.00 am - 01.00 pm, 02.00 - 06.00 pm
Eintritt frei / Free Admission
Veranstalter / Organizer German-American Artist Group, Erika Alber, Tel 07154-6673
Kooperationspartner / In Cooperation with Deutsch-Amerikanisches Zentrum Stuttgart (DAZ) , www.daz.org, info@daz.org