Events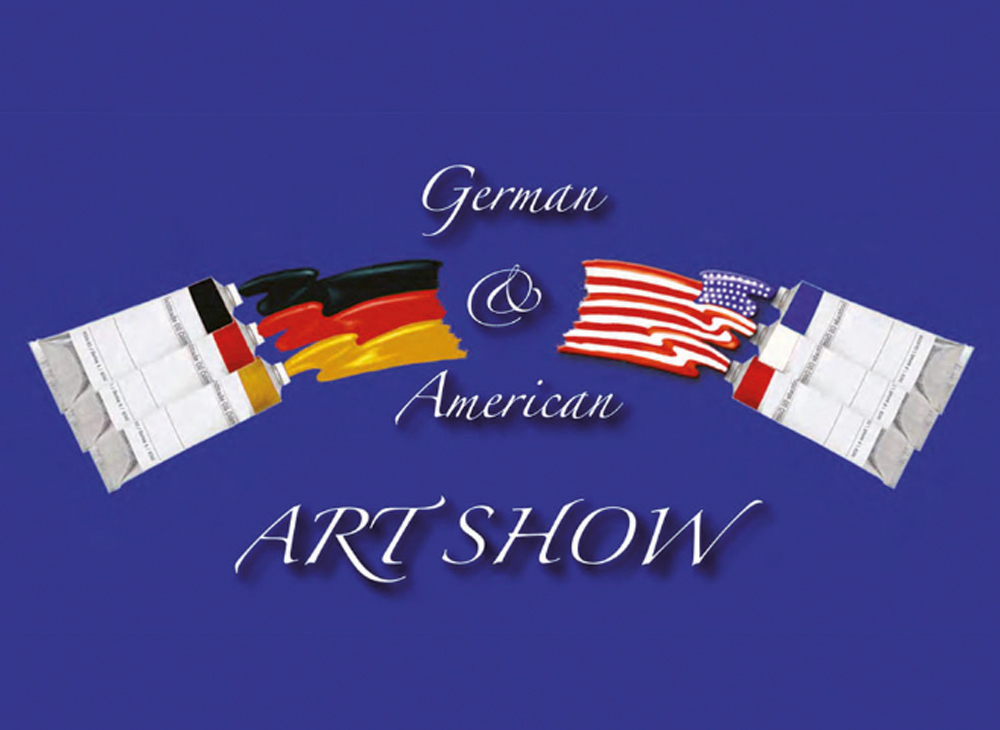 German-American Artist Group
Mi/Wed 24.10.
Kunst im historischen Rathaus in Bad Cannstatt
Ausstellung / Exhibition
Beginn 08.30 Uhr / Start 08.30 am
Rathaus Bad Cannstatt . Marktplatz 2 . 70372 Stuttgart
Mit dieser vielseitigen Ausstellung beteiligt sich die German-American Artist Group an den American Days 2018 in Stuttgart. Durch zahlreiche Ausstellungen wurden die deutschen und US-amerikanischen Künstlerinnen und Künstler im Stuttgarter Raum bekannt und präsentieren im historischen Rathaus ihre Werke. Zu sehen sind unter anderem Kunstgemälde, Foto- und Metallarbeiten, Bildhauerei und Skulpturen. Alle Kunstbegeisterten und Interessierte sind herzlich ins historische Rathaus Bad Cannstatt eingeladen.
The German-American Artist Group presents a variety of art works during the American Days 2018. Our artists from Germany and the U.S. have made a name for themselves in the Stuttgart area with prior shows and are now exhibiting at the historic city hall in Bad Cannstatt. On display will be paintings, photography, metal works, sculptures and more. We cordially invite all art lovers to join us at the historic city hall Bad Cannstatt.
Mehrtägige Veranstaltung / Multi-day event 18.10. bis 26.10.
Sprache / Language deutsch / German
Öffnungszeiten / Opening Hours Mo - Fr 08.30 - 13.00 Uhr; Di 14.00 - 16.00 Uhr; Do 14.00 - 18.00 Uhr / Mon - Fri 08.30 am - 01.00 pm; Tue 02.00 - 04.00 pm; Thu 02.00 - 06.00 pm
Eintritt frei / Free Admission
Veranstalter / Organizer German-American Artist Group, Tel 07154-6673
Kooperationspartner / In Cooperation with Deutsch-Amerikanisches Zentrum Stuttgart (DAZ), Stadt Bad Cannstatt , www.daz.org, info@daz.org