Events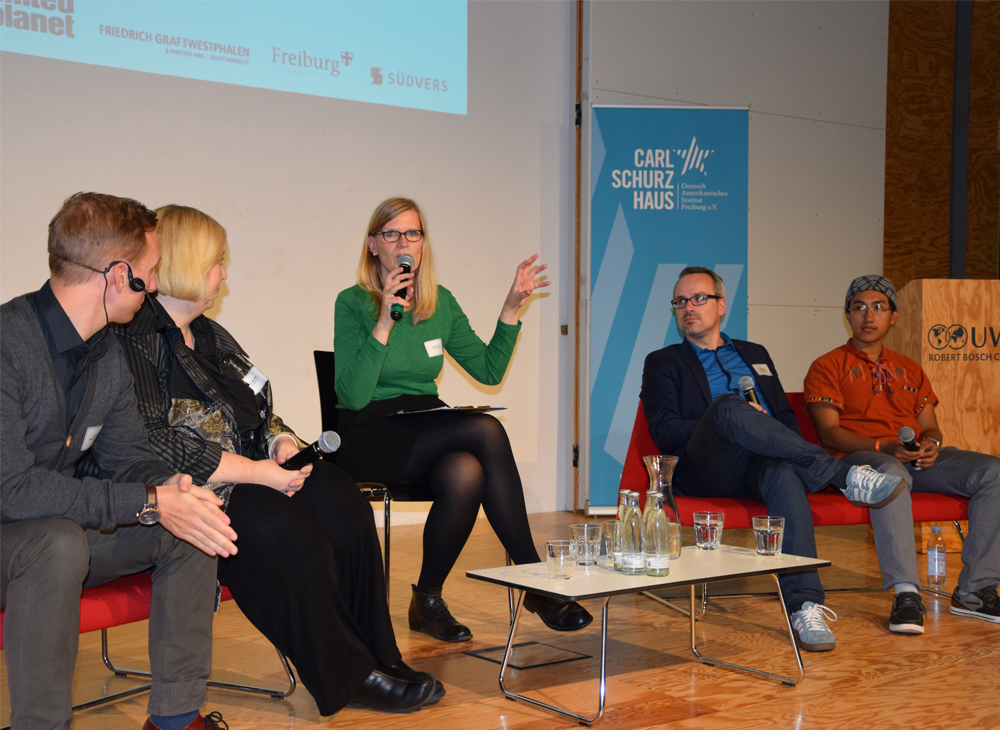 Carl-Schurz-Haus / Deutsch-Amerikanisches Insititut Freiburg e.V.
Do/Thu 18.10.
My Digital Revolution
The Impact of Artificial Intelligence
Podiumsdiskussion / Panel Discussion
Beginn 16.00 Uhr / Start 04.00 pm
UWC Robert Bosch College . Kartäuserstraße 119 . 79104 Freiburg
Unsere digitale Welt dehnt sich weiter aus – wie beeinflusst uns künstliche Intelligenz? Nehmen wir diese Fortschritte an oder wehren wir uns gegen sie? Wie weit ist zu weit? Die Deutsch-Amerikanischen Institute Baden-Württembergs laden zum 3. deutsch-amerikanischen Dialog nach Freiburg ein. Wir untersuchen und diskutieren die Auswirkungen der allgegenwärtigen digitalen Revolution. Gemeinsam mit unseren Kooperationspartnern laden wir Sie herzlich ein zu dieser interdisziplinären Diskussion über die sozialen und politischen Aspekte der digitalen Revolution. Ein Nachmittag mit Profis und internationalem Publikum. Seien Sie dabei & share #MyDigiRev!
Our digital world is expanding – how is artificial intelligence impacting us? Do we embrace or resist these advancements? How far is too far? The German-American Institutes of Baden-Württemberg invite you to the 3rd German-American Dialog in Freiburg. We are turning our attention to exploring and discussing the effects of the ever-prevalent digital revolution. Together with our cooperation partners, we welcome you to partake in an interdisciplinary discussion about the social and political aspects of the digital revolution. One afternoon with professionals and an international audience. Come explore and share! #MyDigiRev
Sprache / Language englisch / English
Moderation Léa Steinacker, Chief Innovation Officer at Wirtschaftswoche
Uhrzeit / Time 16.00 – 19.00 Uhr / 04.00 pm – 07.00 pm
Eintritt frei / Free Admission
Anmeldung bis 11.10. unter programm@carl-schurz-haus.de / Registration by 11.10. via programm@carl-schurz-haus.de
Veranstalter / Organizer Carl-Schurz-Haus / Deutsch-Amerikanisches Institut Freiburg e.V., www.carl-schurz-haus.de , info@carl-schurz-haus.de
Kooperationspartner / In Cooperation with UWC Robert Bosch College, bwcon, Stadt Freiburg, d.a.i. Tübingen, DAI Heidelberg, Deutsch-Amerikanisches Zentrum Stuttgart (DAZ)